Surrounded by the stunning beauty of forests and lakes, modern ski centers such as the following mounts: Catedral, Chapelco, Castor, CAM La Hoya, Bayo and Caviahue offer different options to visitors from around the world. Alpine skiing, cross-country skiing, free style and snowboard in various slopes are key attractions in the southernmost region of the world. The ski centers in Patagonia Argentina offer a wide range of services to fully enjoy the snow: first class ski and snowboard schools, rental of all types of equipment, slopes for all levels, daycare for children and accommodation at the bottom of hills. Patagonian ski centers are a great opportunity to practice all kinds of winter sports during the European summer. The season runs from mid-June through October.
Catedral Mount 
Catedral Mount is located at 20 km from the city of Bariloche and is one of the largest ski centers in the Southern Hemisphere, permanent venue of ski and snowboard championships for professional and amateurs, which are included in the International Ski Federation (FIS) calendar. Catedral Mount features 53 slopes with excellent skiing powder, 600 ha of skiable area with off-piste zones lovers, 960 m elevation and 39 mountain lifts. With amazing views of the Andes, 18 mountain stops offer a varied cuisine to fully enjoy the nature. On top of this, a first class hotel at the bottom of the hill makes Catedral Mount a wonderful and complete experience.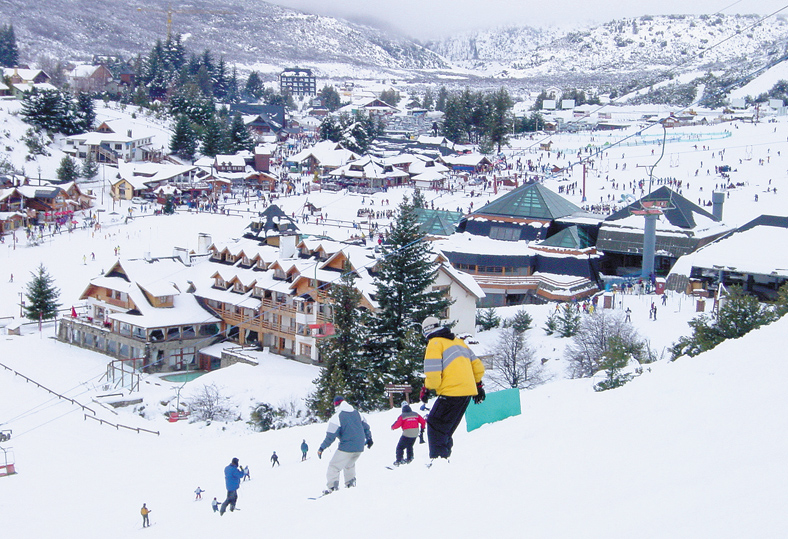 Chapelco
Located at only 20 km from San Martin de los Andes in Neuquén, Chapelco is one of the most complete South American ski centers. There, tourists can practice alpine skiing, cross-country skiing, snowboarding, trekking, off-piste skiing, snowshoe walks and enjoy sleigh or bike rides surrounded by an amazing beech forest. Chapelco features 20 slopes spread over 140 ha of skiable area, with 730 m elevation. The food offer in Chapelco goes from specialties in the Patagonian gourmet cuisine to fast food in the eight restaurants of this fascinating winter resort.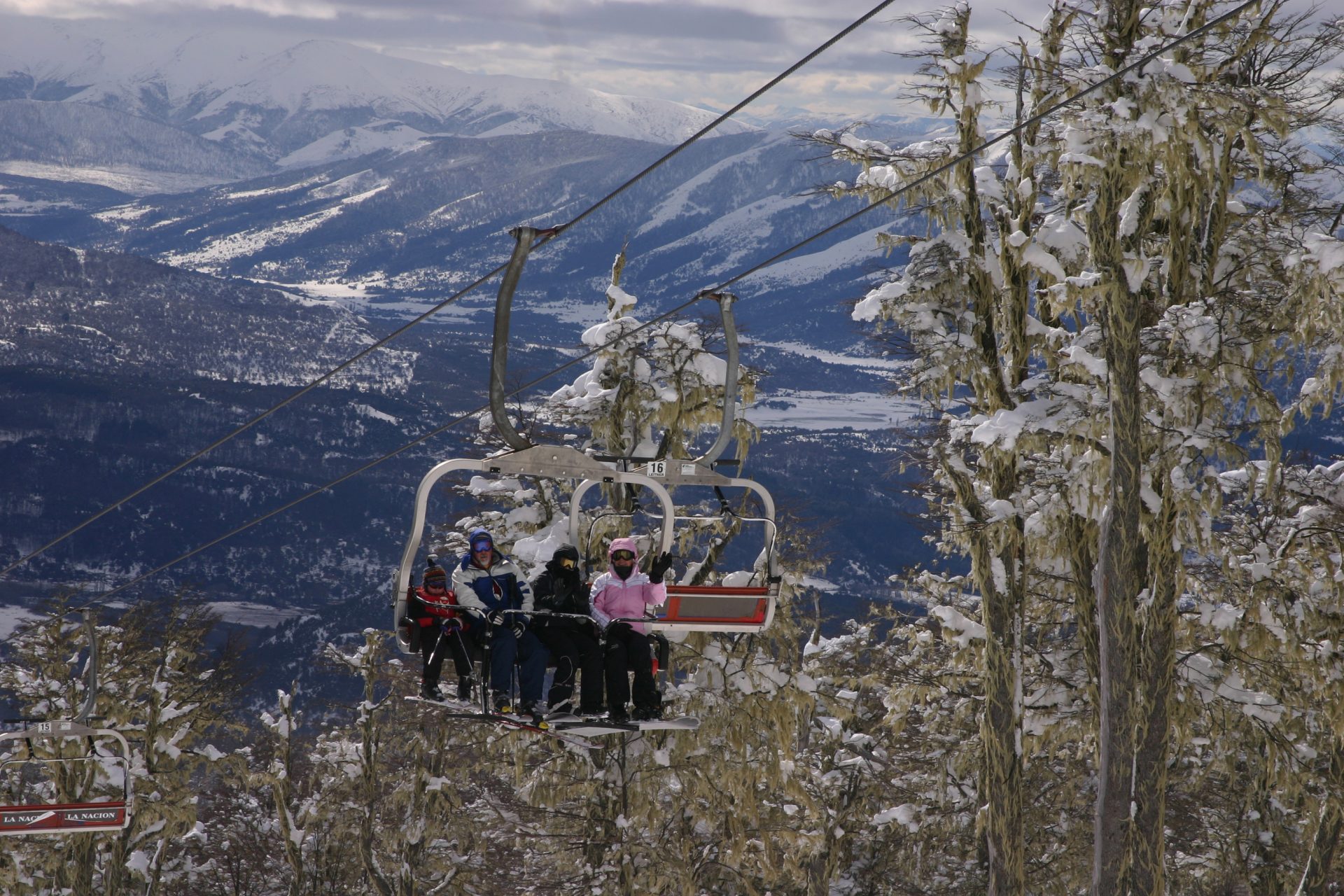 Castor Mount
Just minutes from Ushuaia, the southernmost city in the world, we find the Castor Mount. One of the few ski centers in South America that offers snow during 5 months- from June to October, from foot to peak. Castor Mount offers 19 slopes with approximately 800 m elevation. Winter sports lovers can also enjoy exquisite regional dishes ranging from the classic local spider crab to the tastiest native lamb.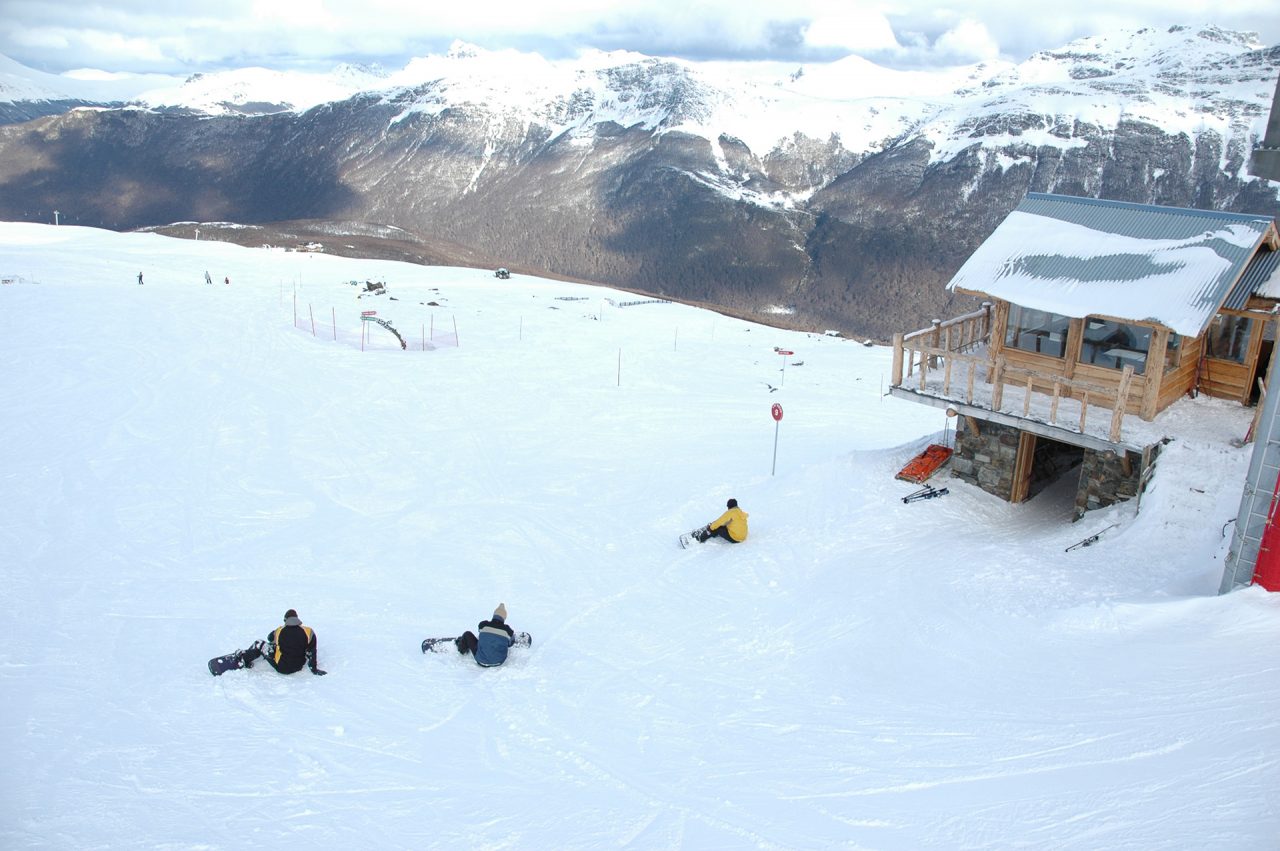 La Hoya
Located at 13 km from Esquel in the region of Los Alerces, west of Chubut, La Hoya Mountain Activities Center has an extended season running from June to October, with excellent snow conditions thanks to its location and orientation. With 24 slopes for all levels, 14 km of skiable area, a maximum 860 m elevation and 10 mountain lifts, La Hoya has one of the best skiing powders in South America. A guesthouse, coffee shops, shelters for intermediate and advanced skiers, off-piste, cross-country skiing and jumping area make of La Hoya a varied and complete attraction.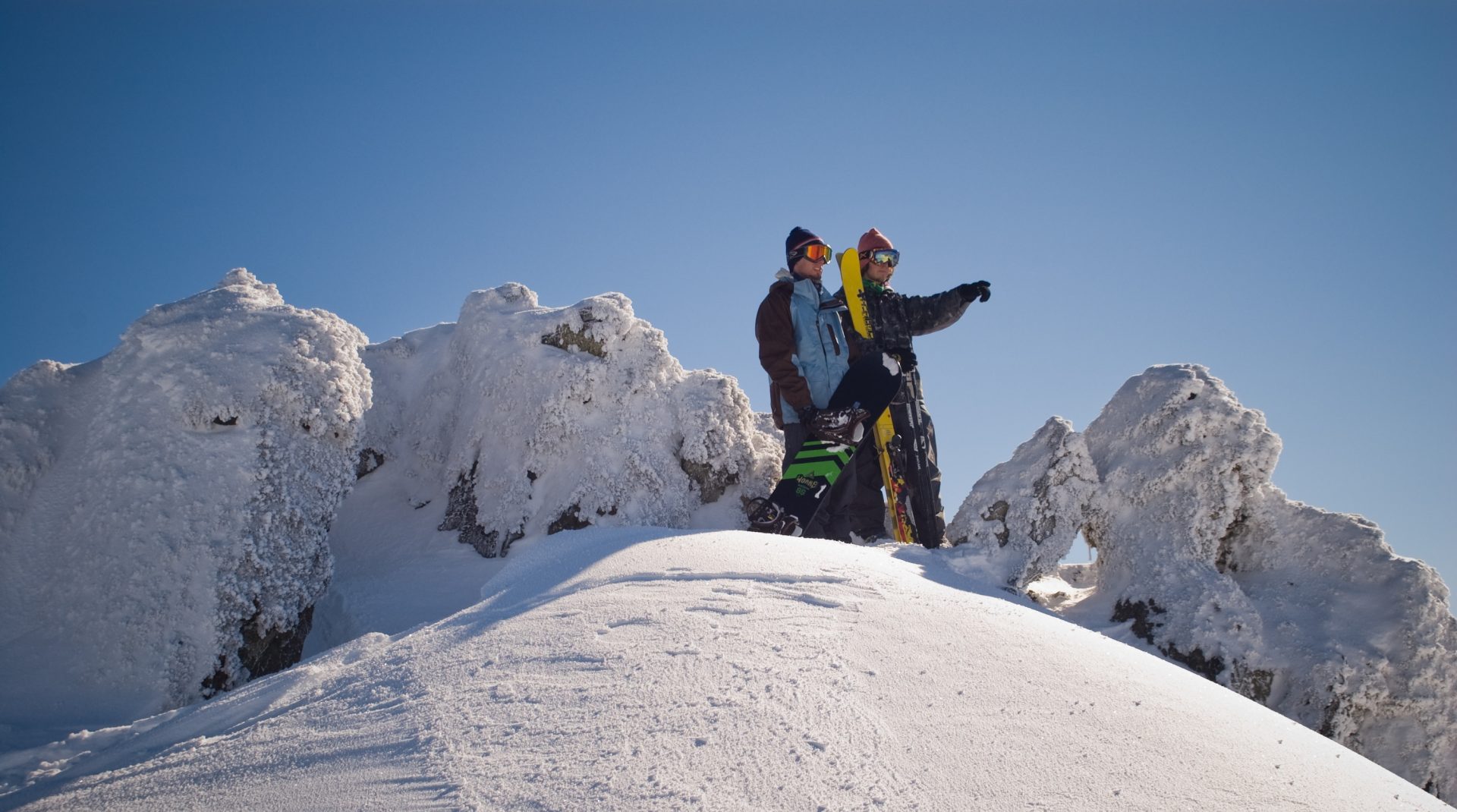 Bayo Mount
Bayo Mount is located at 10 km from Villa la Angostura in the province of Neuquén, with a stunning view of Nahuel Huapi lake. Alpine skiing, snowboarding, off-piste skiing and snowshoe tours attract beginners and experienced winter sports lovers. Bayo Mount features 28 slopes in a 18 km skiable area.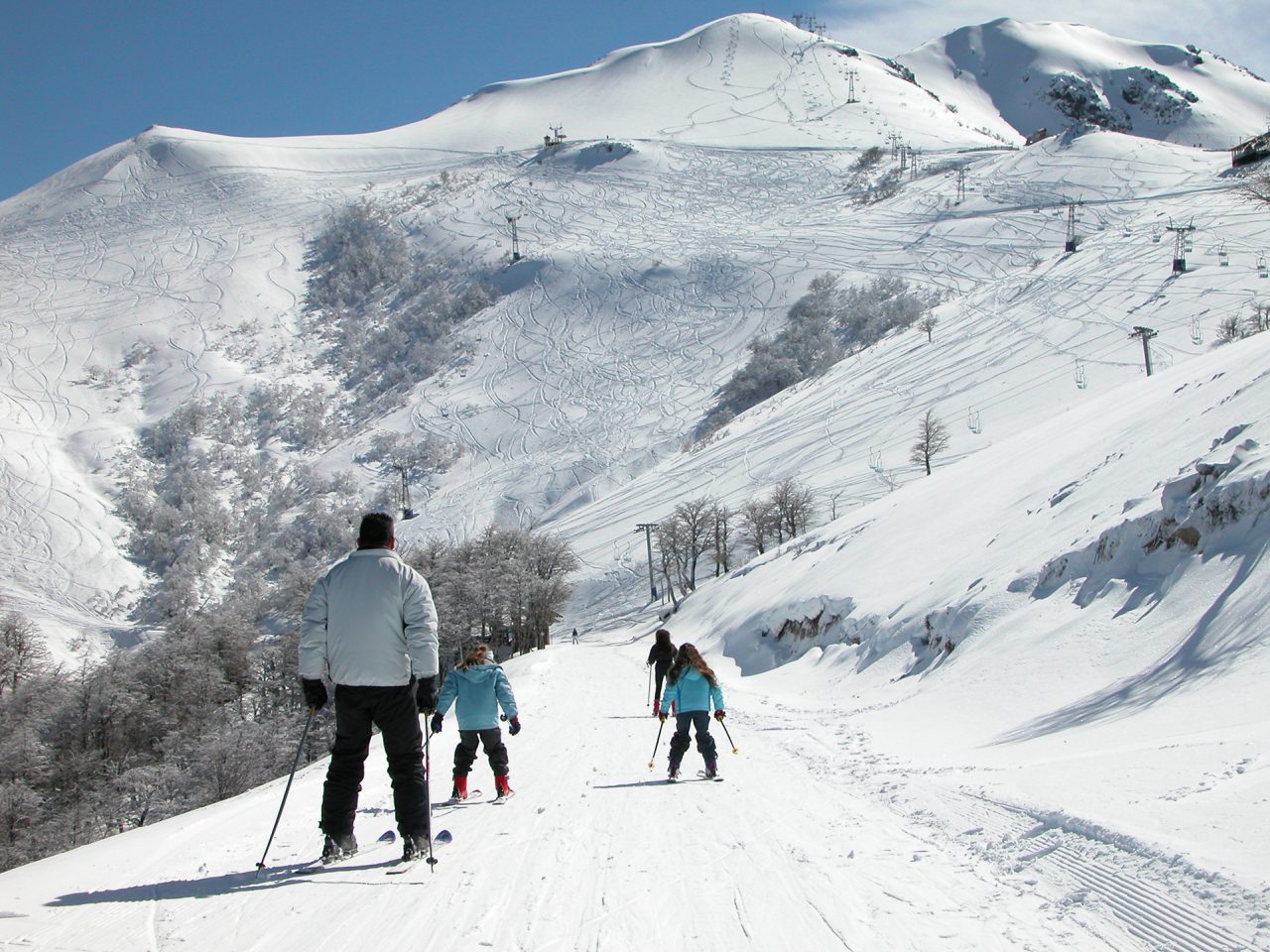 Snow Parks
Snow parks in Patagonia Argentina are a perfect invitation to take the first steps in learning how to ski and practice other winter sports, while enjoying the snow, the regional cuisine and the dazzling extraordinary landscapes with your family. In the province of Neuquén, Batea Mahuida Snow Park that leads to the Mapuche community Puel is a stunning white desert at the bottom of the Andes where you can enjoy winter sports and the incredible scenery surrounded by ancient araucarias. Located in Tromen Provincial Park, Neuquén, Wayle Mount is part of a place of unusual beauty. The depth of the snow and slopes are a paradise for snowboarders. In the Province of Santa Cruz and only at 4 km from Rio Turbio, Valdelén Winter Sports Center offers downhill skiing or background skiing in the middle of an incredible framework of unspoiled nature. Because its main slope is lit, snow lovers can enjoy it both during the day and at night. Also they can make sleigh trips, snowcat and horseback riding. To the south, in the province of Tierra del Fuego visitors can also alpine ski and snowboard at the Martial Glacier. There, off-piste circuits are an excellent opportunity for those who dare to take the challenge accompanied by expert guides. Near the city of Ushuaia, and on National Route Nº 3, there are many sports centers and winter activities.