Glaciers, eternal witnesses of time, unfold their greatness in Patagonia Argentina and manage to touch all kinds of visitors. As if they were worshipers of a silence that only a sanctuary can inspire, glaciers express their power in magnificent breaks that capture worldwide attention. Guided by experts and equipped with crampons, visitors can walk on their icy surface and learn from this Patagonian.
In Los Glaciares National Park, at 80 km from El Calafate, we find the Perito Moreno Glacier. This ice giant's ruptures provide one of the most extraordinary natural wonders that can be enjoyed in the region. Different vessels and ships sail the Argentino Lake, the largest water surface of Argentina. By boat there exists the possibility of touring the Icebergs Canal to encounter the stunning glacier. Its dimensions -257 km2 surface and 30 km long -make it an inescapable point of attraction for thousands of travelers worldwide. Within the National Park and to the north of the province of Santa Cruz, hundreds of glaciers form a majestic landscape that refers to the very origins of the Earth. These huge white mantles are the oldest evidence of glaciation that took placed millions of years ago. Nearby El Calafate, the immense walls of Upsala – the largest National Park with glaciers, together with Viedma – offer a breathtaking view. Witnessing the different faces of giant glaciers such as Onelli, Agassiz, the Bolado, or the front wall of Spegazzini (135m high) is a unique experience that only Patagonia Argentina can offer.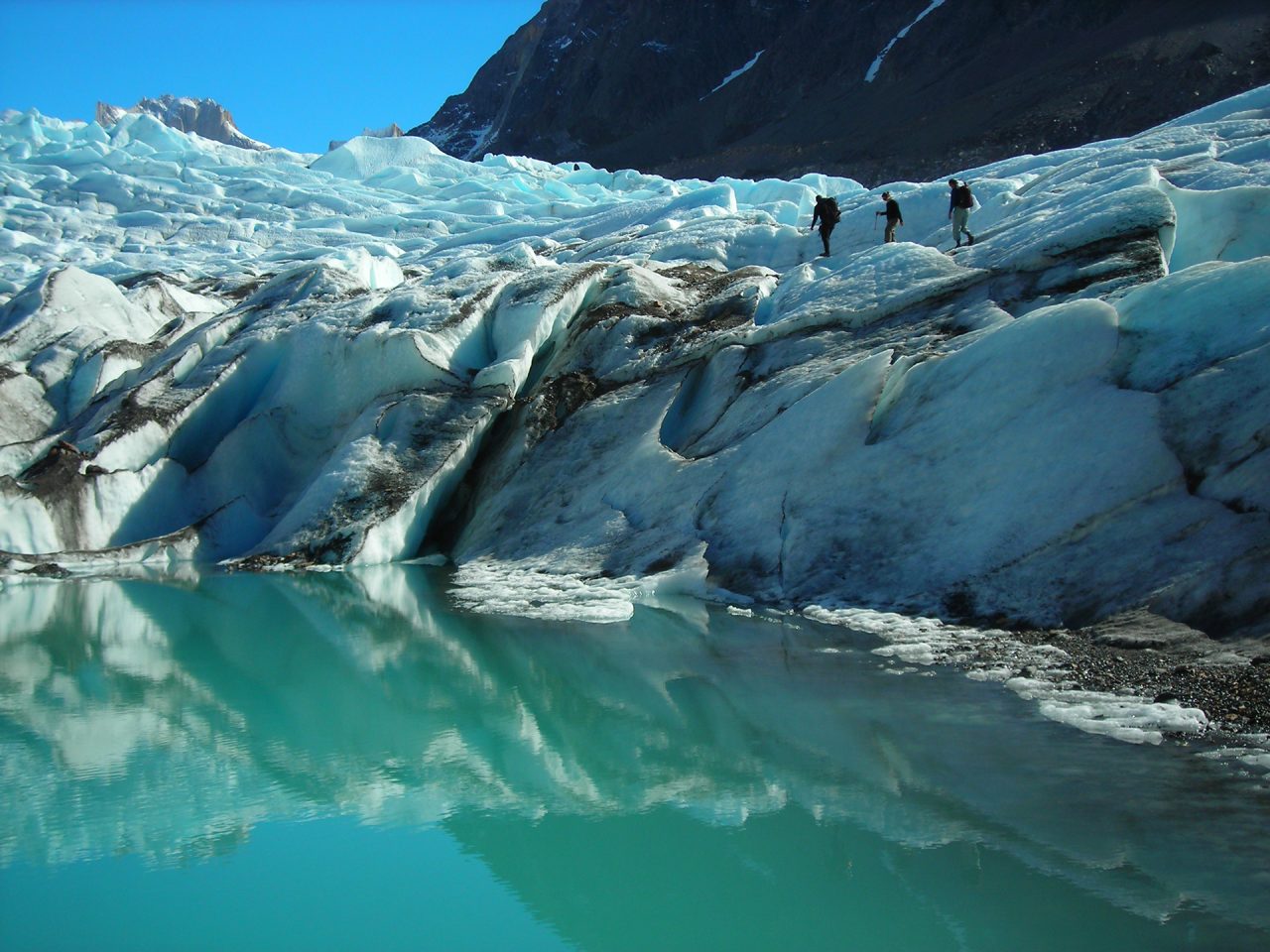 In the vicinity of the challenging Fitz Roy Mount we find the town of El Chalten, a meeting point for climbers and trekkers from around the world. From there, visitors can go to Viedma Glacier, on a trip that includes a ride in mini bus and one by boat, or to Torre Glacier through an extensive trekking in the mountains. Both glaciers invite visitors to an exciting walk on their surface and to climb their huge walls. At the southern end of the region, in Tierra del Fuego, Martial Glacier offers different activities to adventure lovers on its infinite white surface. Also starting from El Chalten, those who enjoy extreme trekking may challenge their limits with expeditions on the enigmatic continental ice. Under the immensity of Patagonian skies, visitors can live an unforgettable experience amidst endless and unusual landscapes. Patagonia Argentina is available to those who dare to experience the thrill of stepping on the big ice from the End of the World.