Patagonia: Land of Dinosaurs
Birthplace of the largest dinosaurs found to date, deep Patagonia Argentina is the ideal place to discover the secrets of the origins of life on the planet. Fossils and thematic museums of international relevance depict the fascinating history of the different eras of the Earth. Expert guides will enrich the visit to the various paleontological sites. The interesting and enigmatic Patagonian steppe treasures relics dating back millions of years. Discovering them is a fascinating experience.
Neuquén
At the forefront of the extraction and study of fossils – especially terrestrial vertebrates and marine invertebrates – Neuquén will take the traveler go deep into the world of these Patagonian giants. The Paleontological Center Lake Barreales, museums of Villa El Chocón, Plaza Huincul and Rincón de los Sauces exhibit incredible findings that surprise every visitor. The world's largest carnivorous dinosaur found so far and a herbivore of gigantic dimensions, footprints and petrified dinosaur eggs in their nests are unique treasures that characterize the Steppe of Dinosaurs in Neuquén.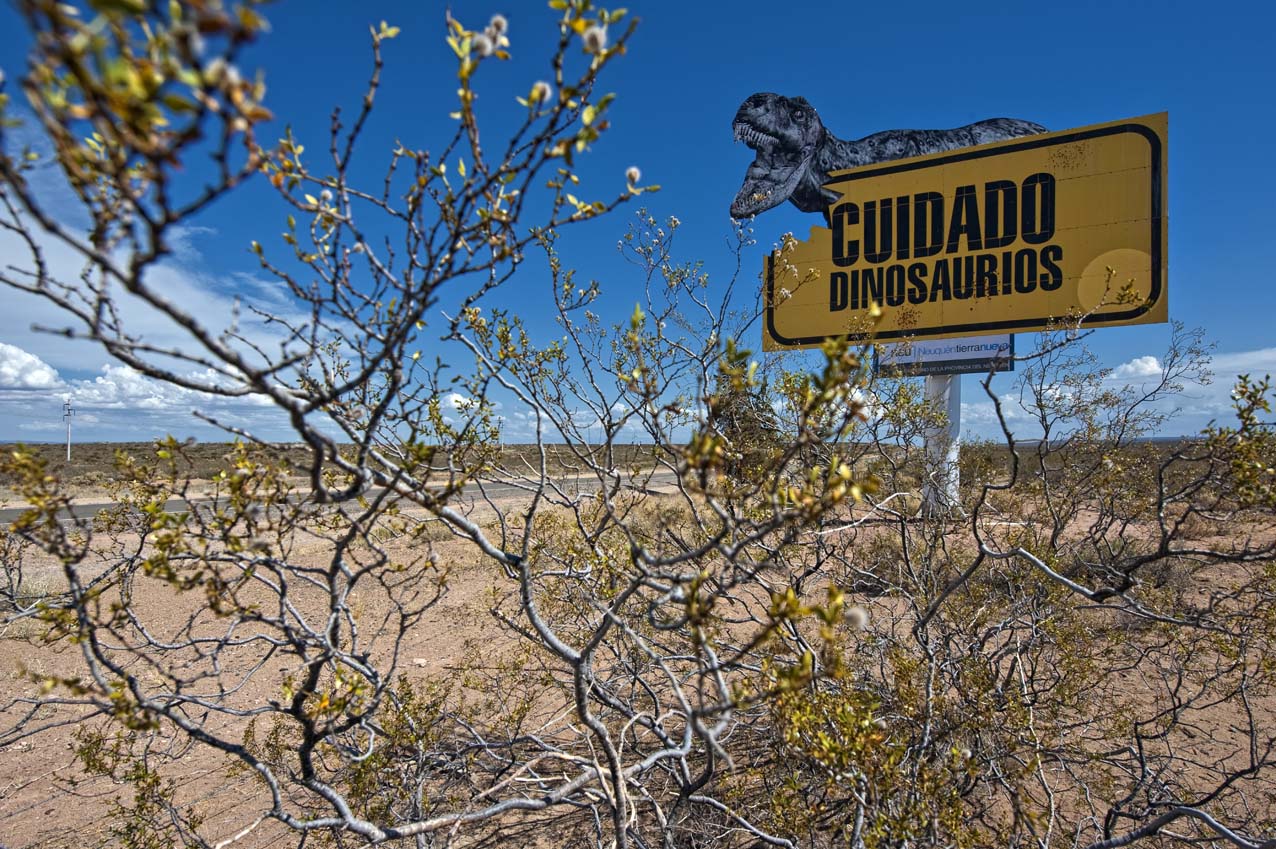 Río Negro
From Cipoletti, the Cretaceous Park can be accessed where fossils and petrified remains of prehistoric animals are shown. "El Anfiteatro" shows the different geological strata 100 to 60 million years old, and dinosaurs fossils dating back 100 million years. 75 million years old marine species, such as the remains of plesiosaurs and mosasaurs were found in the Bajo de Santa Rosa, at 150 km from the city of Lamarque. The province also invites the visit to interesting museums: the Provincial Museum "Carlos Ameghino" in Cipolletti, the Lamarque Municipal Museum and the Municipal Museum Luis Beltran.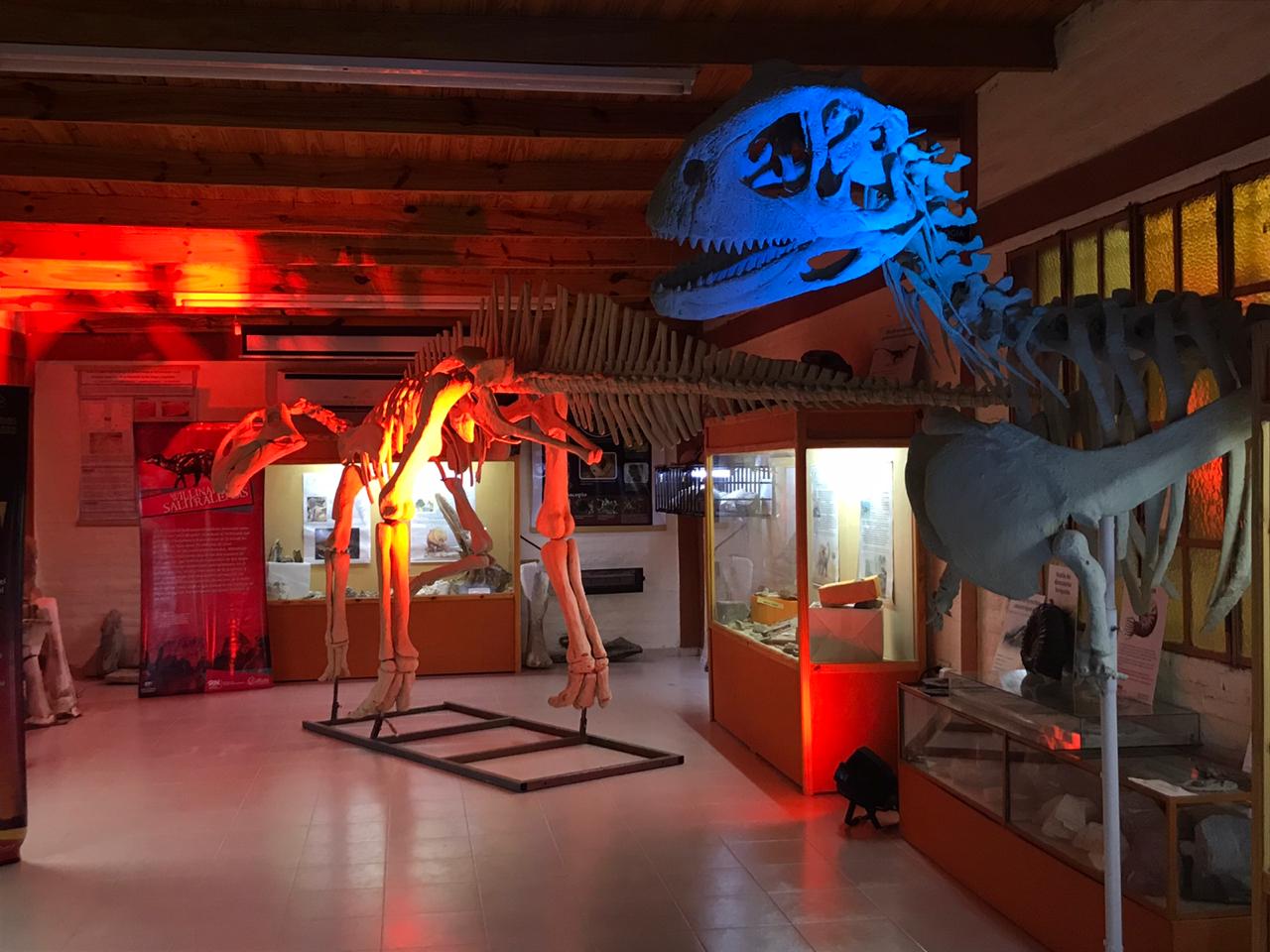 Chubut
In the city of Trelew, next to the Paleontological Park Bryn Gwyn, the traveler can find the Paleontological Museum Egidio Feruglio (MEF) – one of the most important museums in South America in the field. The MEF has an important collection that is enriched with educational programs for amateur paleontology and natural science worldwide. The programs designed for for the kids let them play and learn in their rooms and laboratories. Also, the Petrified Forest of Sarmiento, with trunks of ancient trees that have witnessed prehistory and the Valley of the Giants, with the representations of important dinosaur life are part of a landscape that cannot be missed.